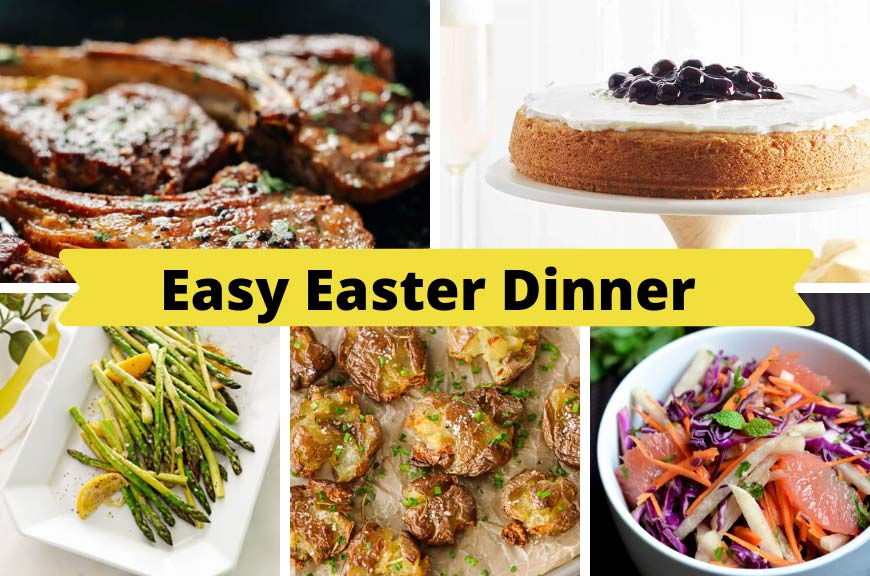 Easter is right around the corner and if you're like me you still don't know what you're making. Especially in these trying times, I'm finding it hard to find the motivation to go all-out this Easter. However, the Lord will Rise and we will find a way to celebrate. Here is an easy dairy and egg-free easy Easter dinner menu to get you started.
Jicama Grapefruit Salad
Start out with this jicama, grapefruit, cabbage, carrot, and pecan salad with a citrus-soy dressing from dorastable.com
For our Main Course we have these:
Garlic Butter Lamb Chops
These lamb chops are pan-fried and basted with garlic butter and a sprinkle of thyme from primaverakitchen.com
Roasted Asparagus with Lemon
Oven-roasted asparagus with oilve oil and a splash of lemon from Williams-Sonoma.
Smashed Potatoes
Oven smashed potatoes with rosemary from spendwithpennies.com
Last but not least:
Lemon Tendercake
Lemon Cake with blueberry compote and coconut whipped cream by Nigella Lawson.