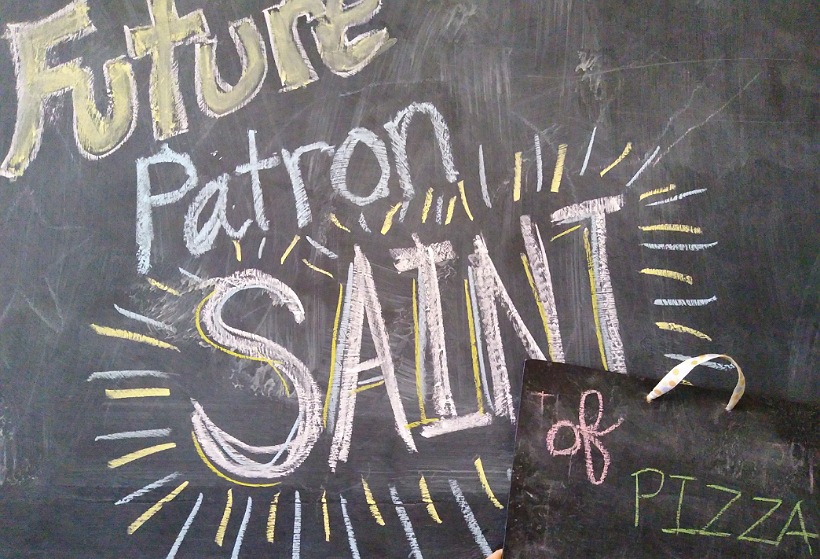 Seven years ago, photo booths were not a thing. Yet, somehow, we managed to come up with a silly little spot for taking our kids' photos at our All Souls/All Saints Day party even way back then. And, of course, the popularity of that kind of ridiculousness has simply grown, and made us like our little idea even more.
The idea is simple: just make a sign, frame, poster, or backdrop that says, "Future Patron Saint." Make it movable so that you can change its position to frame each kid. For ours, I just wrote in block letters on construction paper, cut around it, and put magnets on the back so we could put it on the dry erase board that's in the room we use. We slide it up and down with the height of the kid. The only other thing you'll need is something to write on that each child can hold. We used a homemade chalkboard. You could do a blank printout for each kid on cardstock and write in their response with marker so they get to go home with a reminder of what they wanted to be patron of. Their answers are always priceless!
For more ideas, check out our Saint pumpkins, Trick-or-treating for Souls, Saint walk, and sugar skull dot paint crafts and activities.